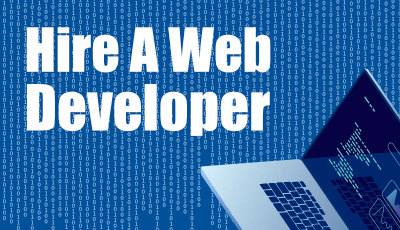 A web developer's profile includes working on the development of a website or application, and then deploying, maintaining and providing backend support for the same.
No one better than us can understand the challenge to find a suitable web developer who can perform these operations for you. So, if you are searching for a web developer for your business' work, you've come to the right place!
Cloud Zappy has a pool of expert web developers who can help you develop desired websites and web applications in most comprehensive way. We offer customized and unique web development solutions, from simple to complex ones, with our well trained and professional web developers. You simply need to let us understand your scope of work and then leave the rest to us! You'd have your own web developer, who's outsourced, but will work for your business's web development work dedicatedly.
Since our inception, with our expert web developers, we have continued to assist firms, enterprises and small businesses from various verticals to develop websites and powerful applications. Using latest tools and software's, our developers offer a suite of services from development/deployment of websites and applications to support and maintenance of deployed projects at a competitive cost.
If you wish to bring your idea from conception to working, contact us. We will provide you with all desired technical tools, resources and man power that will convert your idea into reality.