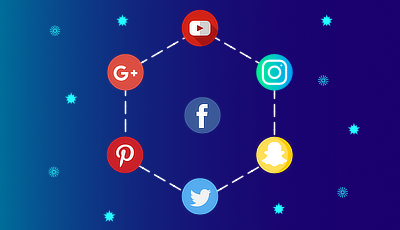 Social Media has dramatically opened a new market for a business, big or small enterprise, to be heard, seen and sell online! From ~ daily 1.7 billion users on Facebook, ~1 billion monthly active users on Instagram, ~260 million monthly active Linkedin users & more fascinating numbers, this Social media space is growing at a much faster pace, creating a much bigger market for any brand or business to grab, targeting at a niche market or masses.
And to be able to utilise this social space to its best potential one should understand the core of the business they re working for, and then customise and moderate their presence specifically to the business' nature, services & products they are selling!
Our team has been working with a huge array of clients from different verticals of the industry, start-ups, small businesses, and big enterprises. We conceptualise, create and implement highly customised and comprehensive marketing strategies for each of our clients on various social media channels, facilitating them to reach maximum possible potential customers in most engaging way! With a planned strategy, engaging & unique content and attractive graphics, we can create an exciting brand image of your business online!