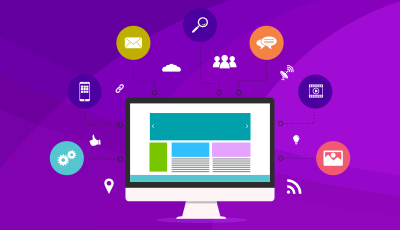 Website is one of the most effective and cost efficient means of building your brand recognition and market your products & services, online. It is the first virtual interaction a visitor has with your business which creates the first & foremost impression for him to get engaged with your brand. Therefore, it  is very important for a business to have a unique website with an interactive design that sync with the business' foundation, the values they want to share with their clients and displays their products and services in the most comprehensive and customer-friendly way!
Designing a good website is a complex process that involves conceptualization, planning, graphic designing, content development, interactivity programming and proper guided execution by experienced professionals. A unique & interactive design, further empowered by coordinated layouts, graphics, multimedia, etc. will capture visitor's attention instantly, and will bring them to your business and products in a click!
Our team of professional web designers have been working with different verticals of the Industry. With this experience, they understand the business' core, conceptualize the design which matches with business' foundation and then develop a comprehensive website, adding & incorporating features such as e-commerce, online community, SEO, SMO, CMS, animations, interactive applications, advertisements & more. With the latest tools provided to them, our web designers design & deliver the websites that are beautiful, inviting, functional, highly interactive and specifically designed to meet your objectives.