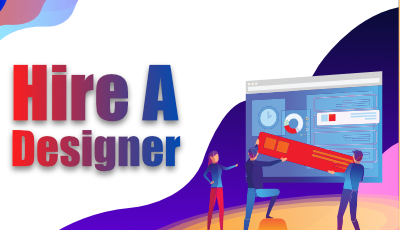 We understand how difficult it is to find a web designer who has an eye for the details, understands colour themes, creates engaging designs that deliver business products & services details in the most attractive & interactive way! It is a tedious process that involves conceptualization, designing, and programming. And so, it can only be pulled off by a web designer who has enough experience and a zeal to create something original and unique every time!
At Cloud Zappy, we have a team of such professional web designers, who have worked and delivered excellent designs for a big array of our clients. And now we are making them available for you! You can simply hire our web designers to create interactive website designs, web pages, logos, etc. for your business & products.
All of our dedicated website designers are available with years of hands-on experience, working with various industries in different verticals and have been continuously involved in the development and designing of websites, which are customized and tailor made for different businesses.
Since our inception, with our expert designers and developers, we have continued to assist firms, enterprises and small businesses from various verticals and building and maintaining their websites, promoting them and building their strong presence on the internet. With expertise in HTML, Bootstrap, jQuery and other designing software's, our web designers are here to work and transform your ideas into reality with exclusivity.