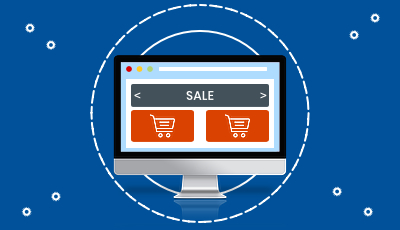 An e-commerce website allows you to virtually display and then sell your products to customers across the globe, give the scope of your business. You can sell anything being an online fashion e-commerce store, e-commerce website, online product catalog website, online food ordering e-commerce website, online retail e-commerce stores, B2C and B2B e-commerce websites.
Our experienced team has conceptualised and developed highly customised e-commerce/ e-cart solutions for different businesses across various verticals. Our e-commerce solutions make it easy for you to manage your e-commerce online store, add products to your e-commerce online store, create marketing coupons/ gift cards, check customer's orders and view reports of your e-commerce online store performance in a click. It's that easy!
We have developed and deployed engaging online/ e-commerce stores for some of the top brands, independent startups, SMEs and large enterprises as well. Implementing an impactful, comprehensive and feature rich e-commerce website involves creativity, technical hands-on knowledge and development expertise, all of which the team at Cloud Zappy is savvy with.